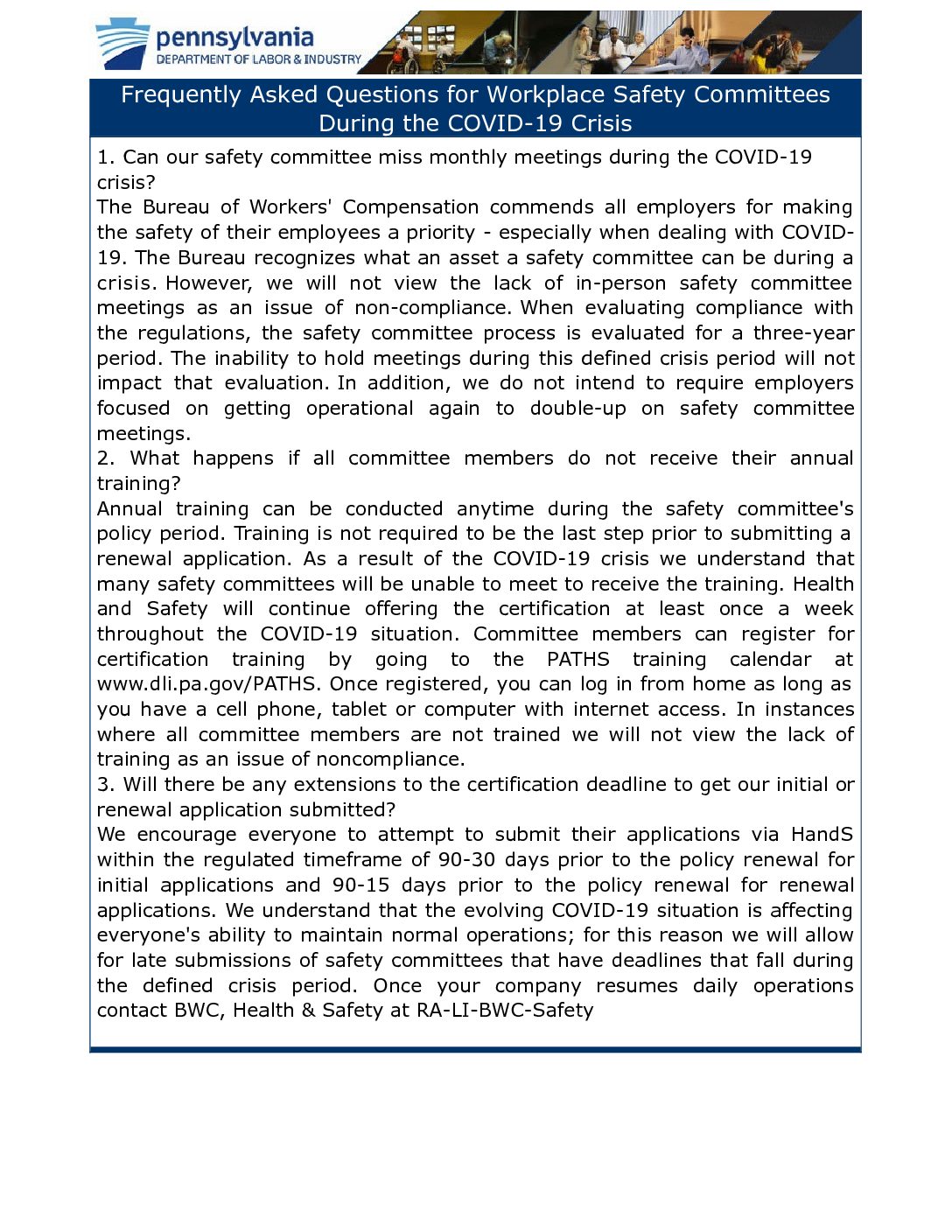 The Bureau of Workers Compensation recently released guidance for Certified Workplace Safety Committees within the Commonwealth of Pennsylvania.  If you have a certified committee, the FAQ above will answer many of your questions.
If you missed meeting in March and/or April 2020 due to the pandemic, it will not be held against you during an audit or the initial and renewal application process.  Safety committees are not expected to "double up" on committee meetings during the subsequent month.  Make sure agendas and minutes for the month's safety committee are developed, however indicate that the committee could not meet due to the pandemic and any other applicable reasons.
When submitting the renewal or initial application, the Bureau wants to see honest answers.  If your committee was not able to meet in April and/or May, you should indicate NO on the application when asked about monthly meetings, quorum, and/or training (if applicable).  The reviewer from the Health & Safety Division will initially disapprove the application and allow time for you to respond.  If your response verifies that the COVID-19 pandemic impacted operations, and no other deficiencies exist, the application will then be approved.
If you have a need for the annual training to be completed, we can provide that to our clients over the phone, through a virtual meeting, or provide resources through the state.  Keep in mind that we regularly provide the annual training on-site and will continue to once restrictions are lifted.
Please feel free to reach out to our Risk Manager with any questions or concerns you have on the PA Certified Safety Committee process.  We have plenty of resources to assist with your safety efforts.