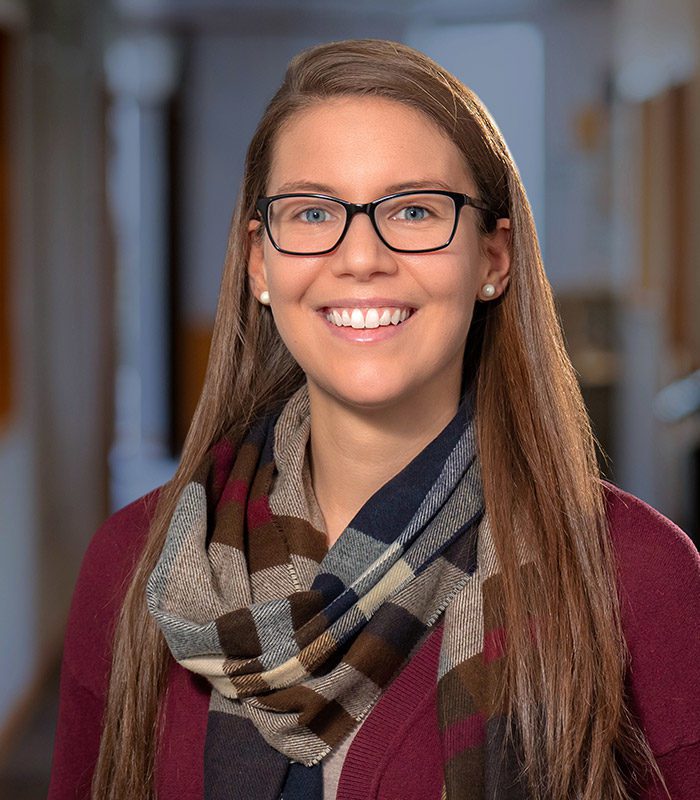 Martina Horst
Assistant Business Insurance Specialist
Born and raised in the agricultural community of Mercersburg, PA, on her family's dairy farm, Martina quickly developed a love for all things agriculture. From when she was a young child until the family farm was sold, Martina happily took on the role of farmhand — milking cows, nurturing calves, harvesting crops and a few administrative duties. It was always Martina's dream that no matter what career path she pursued, it would forever involve agriculture.
During her years at Wilson College, while working on her bachelor's degree in Biology and Chemistry with a concentration in Animal Studies, Martina was hired to be a lab technician at a local forage lab. For over eight years, Martina took on various roles at the lab and learned even more about crops from an analytical standpoint. When the opportunity was presented in 2022 to join the Ag Department at Strickler Agency, she welcomed the chance to learn about crops from a new perspective.
When away from the seat of her office, Martina is most well-known for having her oven on, baking countless homemade treats to creatively package up and give away to all those around her — any day is a good day to share something homemade! She can also be seen out snapping photographs around the farm where she continues to reside, enjoying a cup of coffee while curled up reading, or preparing activities and lessons for her Sunday School class. Martina loves spending time with her husband, enjoying a bowl of popcorn while watching an episode of I Love Lucy or The Andy Griffith Show, visiting a flea market or eating up a big bowl of ice cream!